Interview with Creator of Lovelace Downs EquineNFT Fan Game
January, 26 2023
A conversation with Eustacia about the engaging horse racing fan game he created for owners of Equine Pioneer Horses. Eustacia created Lovelace Downs in early 2022, which is now played by the Equine Community daily. The fan game has been such a big hit that horse owners have been able to name, learn about their horses and race for ADA prizes. The most popular tournament that has originated from Lovelace Downs is The Underground Invitational. This is a monthly tournament that is usually run over the course of one week every month. Horses are split into classes depending on their physical stats. Owners have the chance to qualify their horses for the final which is live streamed on Youtube every month. Learn about the creator in this recent interview.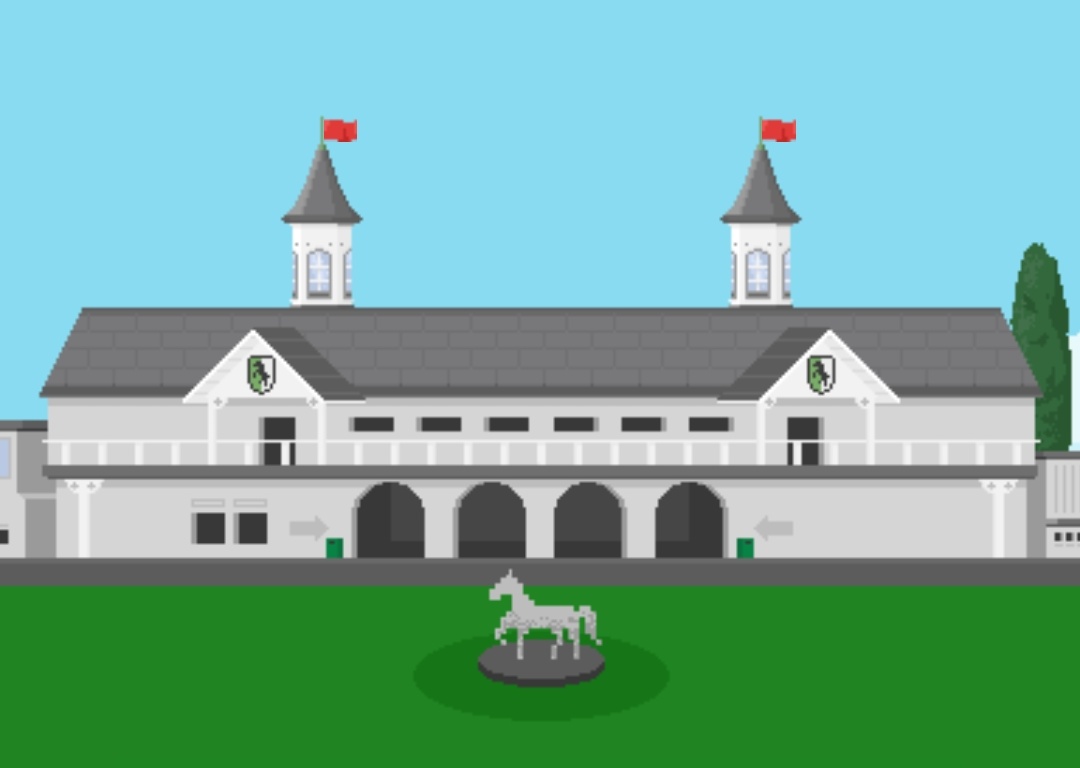 1. When did you get the idea to create Lovelace Downs?
I don't always feel like I contribute much to communities in terms of time-in-chat, presence on Twitter, etc., but I realised early on that I could make a contribution through programming. For a while I had been building little tools for projects that I really love.
From the moment Equine was announced, I've been really excited about the project. I grew up visiting Kentucky where watching horse racing at Churchill Downs was part of my family's heritage. On mint day (December 2021), I was like a maniac, building little tools for myself so that I could see the horses being minted. I ranked them based on stats, checked how the ones I'd minted stacked up, and looked for sniping opportunities on the secondary.
I began to think about how long it was going to take the team to build the full Equine experience with the quality and grandeur that they intended. My mind turned to things that I could develop, that might give the community a chance to use their NFTs during the waiting period. It struck me that I could use the stats metadata in the horse NFTs to build a simple horse racing game. If done right, it could be fun and engaging and give the community a chance to show off their horses and have some fun with them while we wait for the main attraction. ´Also, I wanted Fahadouken to know who I was', Eustacia jokes.
2. Did you imagine this game to become this popular?
I had no idea that the Equine team would embrace the game as they have. I imagined that I would announce my fan contribution on Twitter, get a few likes and a few days of activity, and then probably move onto the next project. Instead, the Equine team really went to bat for my little creation, creating a channel (#Lovelace-downs) in the Equine Discord for races and using the platform for community gaming. It's given Lovelace Downs a real life and staying power that is just remarkable for me to see.
3. How did you design the gameplay?
I wanted to make something that would be fun, but not so ambitious that I would never finish it. I decided to focus on a gameplay style that I thought would be easy quick to play and somewhat nostalgic for folks who are familiar with video games from the 1980s. I wanted to model the game after an 8bit side scrolling racer like 'Excitebike'. I also wanted it to be reminiscent of carnival games that I remembered enjoying as a kid.
I work with a talented designer and he had some free time, so I asked him to help me make the pixel art for the game and then I set about figuring out how to build what I was imagining. I wanted to design it so that the stats of the horses would have a true impact on the outcome of races, but also so that every race would be different and underdogs would have a chance to win the race. By far the most involved part of the programming was figuring out the racing algorithm to achieve that balance.
4. What does Equine mean to you?
To me, Equine represents the pinnacle of what we can accomplish with NFTs. The opportunity to live out a fantasy while having true ownership of the objects in that fantasy.
I also think that Equine represents the vanguard of dApp development on the Cardano Blockchain. What Fencemaker and the development team are doing is truly innovative and pushes the entire ecosystem forward. I see Equine as the product of the finest minds in Cardano NFTs, and a platform that has enormous potential to disrupt and remold the space.
5. What has it been like to be part of the Equine community?
The Equine community is warm, welcoming, and most of all, really jazzed about the project. It's wonderful to be a part of a community that is so engaged. It has also been incredible to get such steadfast support and encouragement from the projects founders and mods, who are among the most innovative and influential minds in our space.
6. What is your vision for the game in the future?
I'd like to continue to work on Lovelace Downs and build fun, community-driven features. Updates like the Halloween theme "Editor's note: The original interview was taken in October 2022" and various hidden treasures have been so much fun to develop and they give fresh life to the game. I want Lovelace Downs to be a reflection of the community for which it was built.
Get Involved with the Equine Community Fun Events
Join the #Lovelace-Downs channel in the Equine Discord to start racing your horse and warm up for the next Invitational event.
Official Channels of Equine NFT
Everyone can start their exciting journey of racehorse management by joining the official channels to discuss the game more.
Website: https://www.equine.gg/
Twitter: https://twitter.com/EquineNFT
Discord: https://discord.com/invite/Equine
Youtube: https://www.youtube.com/@equinenft
Previous article
Lifecycle: Ageing of Equine NFT Horses
Next article
THE STABLES HAVE TURNT